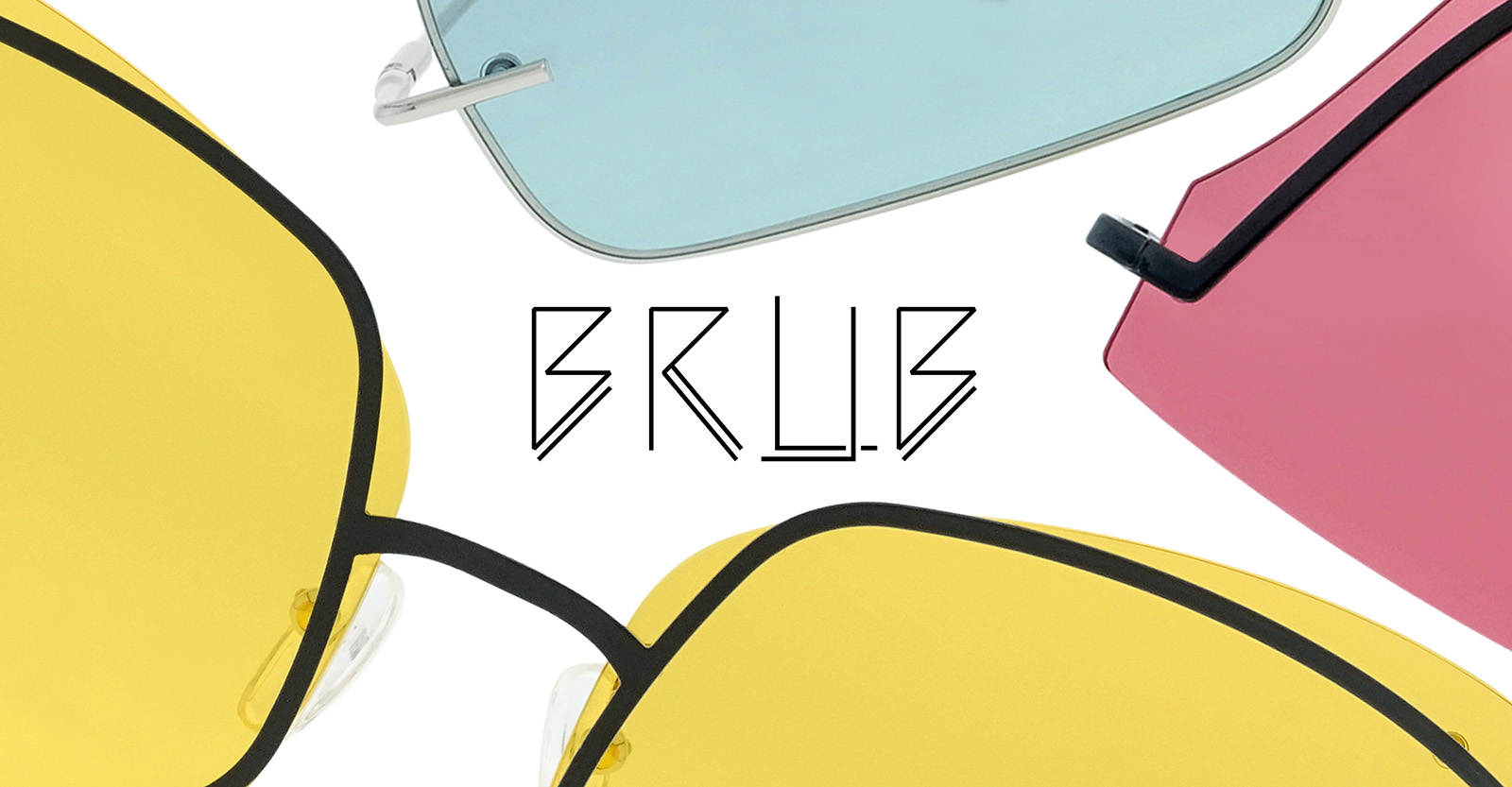 BRUB is a collaboration brand with I.T and it's concept eyewear store NEITH. The charismatic collection yields unconventional shapes, surprising details and vivid colour lenses which illustrate the brand spirit of BOLD, RELAX, UNIQUE and BEYOND.
SQUARE
"SQUARE" is a classic shape which is easy to carry, with added details like shiny metal half frame design and gradient colour lenses creating a retro look for this season.
CROSS
"CROSS" emphasises the twisted cross details on the bridge and the temples of this metal frame which makes this ordinary round shape extraordinary.
PROUD
We are "PROUD" to present this chic cool unisex piece with clear or dark grey lenses for everyday needs and playful gradient colour lenses that yelled uniqueness for your alternative choice.
POP
"POP" is the only acetate style in this whole collection. Pay attention to the sparkling stardust on the acetate frame which pops out in both day and night lights. Everyone can be a super star!
LINE
"LINE" is a subtle but fun piece with a classic shape metal frame placed over colourful lenses which goes along with almost every outfit.
RACE
"RACE" is a combination of sporty and stylish. The shiny metal frame with the top bar details over this one piece laser cut lenses marks the uniqueness of this style. This oversized frame is the perfect protection for the eyes which everyone needs now.
LINK
"LINK" is a playful piece with a little twist of angle which creates an illusion of two misplaced lenses underneath the metal frame, a linkage version of "MODE" from last season's collection.
FAB
"FAB" The simple yet classic round shape lens paired with a tinted metal half frame design, inspiration of a joyful smiley face.
CRUSH
"CRUSH" This compact design adds playful mood to the style with an inner frame illusion on a retro square frame.
MODE
"MODE" A merge of innovation on a retro frame tone, it is a bold creation to enhance one's style.
SLIM
"SLIM" A twist on classic grandma frame with a minimal design featuring vivid colour lens.
UNION
"UNION" This modern design adds complexity to classic aviator frame with multi-angle fun.
MEMBER
"MEMBER" A new cat-eye cut lens comes in bold colours with shiny metal underlined frame to emphasise the double "U" frame design.
AMBER
"AMBER" An aviator style in charismatic edition, classic but unique.